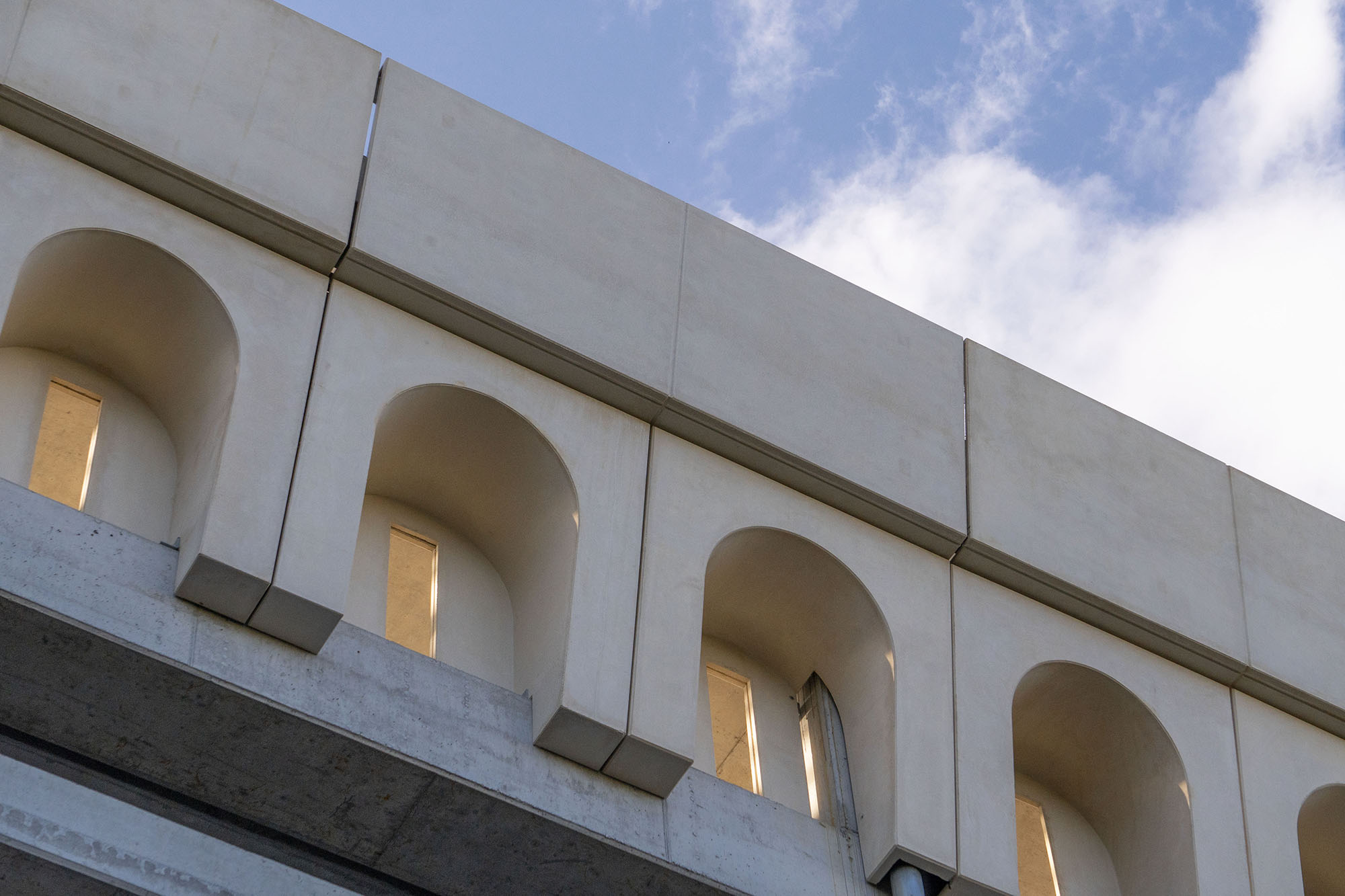 Each project is unique.
GFRC elements can be produced in any shape and dimension starting from small panels up to monolithic elements larger than 20 sq.m. By manufacturing the molds in-house, we achieve even the most complex geometries, such as double-curved, convex, concave, wavy and ridged surfaces.
The large panel sizes combined with the wide range of shapes and geometries mean that there is no need to interrupt the material and this is what gives the impression that the building shell was constructed in "one piece" while at the same time highlighting the purity of the architectural design.